About Us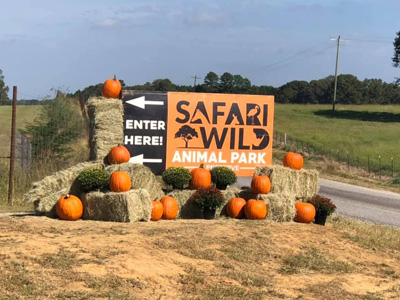 Safari Wild Animal Park & Preserve is home to hundreds of exotic wildlife animals from around the world. We are Mississippi and Tennessee's Premier Animal Safari Park with an African safari theme. This is where residents from all the surrounding cities and towns come to meet their beloved animals.


Our Park & Resources
We have giraffe's, antelope, deer, zebra, emu, wild ibex, alpaca, water buffalo, camel, Giselle, Watutsi, and many other species. A visit to our park will bring you to over 466 acres of African wilderness. There is something unique about our animal safari park that keeps bringing our visitors back. There are over 6.5 miles of African Safari roads for you to enjoy the drive-through experience.

Our Park was created with the goal to provide a safe and open environment for a wide range of animal species from around the world. Our extended trail runs through our park. We welcome visitors from everywhere to drive through multiple times.

We provide a unique adventure theme in our park. All our animals can roam freely just like they would in their natural habitat. There are many goals that drive our passion. We want to create a sanctuary that provides a happy and safe life for these animals. At the same time, we love to educate the public and share our love for wildlife conservation.


Our Values
We have a strong passion for nature to enhance the understanding and empathy for wildlife. We strive to help both humans and wildlife spend time together. It is our strong belief that both can live and thrive together to create a healthier planet.


Our Mission
We feel privileged to have been able to create enduring connections between humans and wildlife through our animal safari park. It is interesting that our commitment to this mission continues to grow over time. We not only believe it, but we also know that a stronger connection with nature is the foundation of saving wildlife.

At Safari Wild Animal Park & Preserve, we want to promote empathy for wildlife. There is nothing that is more precious to us than to inspire and see people appreciate nature in our park. Over the years, we have built a name for ourselves. We provide a larger and better natural wilderness for our animals to live and for our visitors to explore. We take pride in the knowledge that we have been able to offer an African safari experience to our visitors.

If you want to book an activity or visit, please call us at 662-526-0001 or write to us using this Online Form.