SAFARI WILD ANIMAL PARK, located 50 miles from COLLIERVILLE, TN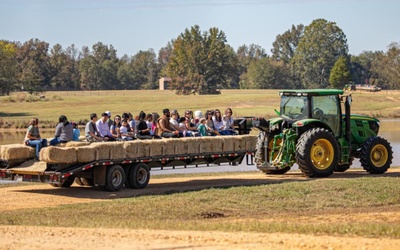 Collierville, TN is a 50 Mile drive to our Safari Park in Como, MS.
Safari Wild Animal Park features a stunning 466 Acre authentic African Drive-Through and Walk-Through Safari Park and offers families from Collierville, TN, and its surroundings the chance to a fun experience that will not be forgotten.
From the comfort of your own vehicle, you can travel through our 6.5-mile drive experiencing hundreds of our amazing animals. Get up close and personal with many animals which will come right up to your vehicle for a greeting. Come face-to-face with a camel, a buffalo, a zebra or hand feed a gorgeous giraffe. Our Safari Park is renowned for being better, larger and closer than other similar parks. Come visit us at just a short drive south of Memphis on interstate 55, to meet all the animals you can usually see only on TV. Some road trips take you across the country, but ours will take you across the African continent!
Safari Walk-Through near Collierville, TN
Families from Collierville, TN, and its surroundings travel to Safari Wild Animal Park to experience the Safari Walk-Through as it provides a great way to experience the wilderness from a fresh perspective. They get the chance to walk through a nature preserve that's home to a number of animals that make up one of Africa's richest ecosystem. They often say how much of a good time they had and that they can't wait to come back. Read some of their reviews here.
Petting Zoo Barn & Feeding the Lorikeets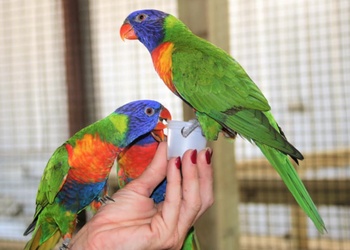 It's no secret that the Petting Zoo is a children's favourite, but we invite the whole family to play with of our beloved farm animals, as interacting with animals is proven to help us emotionally, lifting the spirits and giving an insight into the natural world. In our petting zoo barn you will get the chance to spend time with energy-filled and joyful goats and other lovely baby animals. You'll also get to feed the small and curious lorikeets and hear them try to communicate with you through their loud squawks. Experience the wonder of these beautiful animals up close and personal at Safari Wild Animal Park!
Fun fact: Lorikeets have an unusual tongue. It is long and narrow, and the end is bristly like a brush. The bristles pick up pollen and help to lap up the sweet nectar, their favourite food.
Whether you're a Collierville, TN resident or just visiting the area, our wildlife Safari Park will give everyone in your family the opportunity to explore the African wildlife. Come out and enjoy a great Safari experience with our beloved animals. Contact us for more details on our Safari Animal Park.